Welcome to Debbie's Dachshunds.
WE ARE LOCATED in Luckenbach, Texas. Just 50 MILES NORTHWEST OF SAN ANTONIO, TEXAS and just 75 miles from Austin, Texas.
WE HAVE been breeding DIFFERENT COLORS OF MINIATURE DACHSHUNDS since 2001. We have had dachshunds in our lives and part of our family for over twenty years. Our Dogs ARE RAISED IN A LOVING AND CARING ATMOSPHERE WITH PLENTY OF ROOM TO RUN. ALL of our DOGS ARE REGISTERED WITH THE AMERICAN KENNEL CLUB.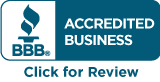 We are currently having problems with our "puppies for sale" page of our website. I'm so sorry.




We do have puppies for sale. Below I have a list of some available puppies. Please call or e-mail us if y our interested in one, we can send more information and pictures to you. Again I'm so very sorry and hope to have the puppy page back up and running soon.



Two

long hai

r cream

male

s. They were born on 9-23-2014 They are $1050 each

Two

long hai

r cream dapple

males

They were born on 9-23-2014. They are $1050 each

One

short hair

black and tan piebald

female

. She was born on 9-28-2014. She is $1000

One

long hair

chocolate and tan

male

. He was born on 10-6-2014. He is $850

One

long hair

Isabella and tan piebald showing dapple markings,

male

. He was born on 10-6-2014. He is $1200

One

short hair

chocolate and tan piebald

male

. He was bon on 10-6-2014. He is $950

We do have more younger puppies. So if you are looking for a particular sex and color

Please call Debbie at (830)456-9640 or e-mail Debbie at debbiesdachshunds@yahoo.com
TYPES OF MINIATURE DACHSHUNDS.
RED
BLACK and TAN
BLACK
CHOCOLATE and TAN
CREAM
DAPPLE
PIEBALD
SHORT HAIR
LONG HAIR

I was told we all have to work around here and earn our keep. So I found me a job where I can be in the drivers seat!
What do you do after a long hard day of work?

How do you keep your dogs warm?
We use NuVet Plus Daily Canine Supplement. We strongly urge all dog owners to use NuVet Plus to help ensure that your pet has a long and healthy life.

NuVet Plus can only be purchased directly from the manufacturer, NuVet Labs. NuVet Labs can be reached at the following number 1-800-474-7044. You can purchase NuVet Plus at the wholesale price if you use my order code when placing your order. My order code is 13191.

When you order NuVet Plus Daily Canine Supplement for your puppy, don't forget to put it on AutoShip. The AutoShip program is great because you'll save 15% off the wholesale price and your orders will automatically ship at predetermined intervals. It's easy and saves you money!

My name is "Legend"
I'm 107 pounds

We would love to hear from you. If you would like to visit the Kennel and see our dogs for yourself, contact Debbie's Dachshunds and set up an appointment.

Call or E-mail for more information.
Debbie Engel
88 Engel Ranch Road
Fredericksburg Texas 78624

830-456-9640